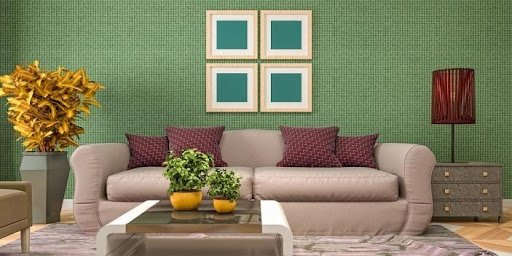 Designing a home seems like an overwhelming process, but it's quite a hectic one. Finalizing from the budget to the walls and the space to the furniture. There are hundreds of decisions to be made for Interior Home Design. Throughout all this hassle, you need someone to give you an idea about the ongoing trends and how they can be achieved.
Let's help you with the six killer ideas for the Interior Home Design impressions.
Make Your Own Decision
Remember, you are going to design a place where you'll be spending most of your time. Despite considering all the trends, you must put the spin in the first place. Your home should reflect your sense of style. Select the choices that suit your taste and feasibility. You are going to decide whether you're a living room person or just coming home for dinner. Always invest in your choices. Especially for the last couple of years, we have been spending most of our time in the homes due to pandemics; you have to play a wiser game.
Select a Color Scheme
First of all, you have to choose a color scheme for your home. The trends for colors are changed; there is no hard and fast rule to paint your walls dark and the accessories with the lighter tones. A balanced interior is everything. You can go for the ones that make you feel comfortable. Even the pink color can be astonishing with a complementary color scheme.
Go for a three-color scheme:
Primary
Secondary
Accent
Keep two-thirds of your home with the primary hue and the remaining one-third for both secondary and the accent one. Let the walls and furniture be in lighter tones and make a highlight with the cushions and the lampshades. While designing a house, playing with the colors is a technique that adds visual interest to your space. Select the mix-matched textures. This scheme can help your design inspiration to stand out and pop up.
3. Measure before Buying
You are in the shop for the furniture ideas, and there is a bright, eye-catching color sofa over there that you can't afford to miss. You buy that sofa. Urghh! It doesn't fit in the space! This is the worst mistake that the homeowners make. So, always go for the measurements for your floor, walls, ceilings, rugs, or whatever you will buy for your home.
4. Take a Call from Natural Beauty
Nothing is more attractive than nature. Take a look over natural and environment-friendly things, and you'll see how they stand out in your house. The addition of large plants in your dining or hallway will add more beauty and attraction to that space. Adding more natural light to your rooms will make them bright and give them a positive vibe. There are various tips and tricks to add natural light to your space. Just clean your windows thoroughly, and you'll be surprised with the difference it make to your living room design. Another tip? If trees and small plants cover your area and windows, consider trimming them.
5. Let the Floors Outstand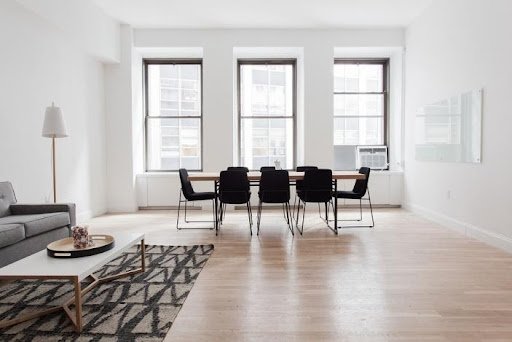 A statement floor can make things turn upside down. Floors are often taken as leftovers in home designing, but a balanced pattern can create a wow factor in your space. If you are going to add warmth and character to your room, there is no better antidote than a wooden floor. Give your floor a wooden texture and leave the furniture plane and light. It gives a lovely contrast against bright and vibrant walls. White woodwork in your kitchen, ceilings, and sectional areas is the best option, regardless of the color you choose for your interior design.
6. Wallpaper and Oversized Paintings
In the modern interior design, wallpapers are more in the trend, but when it comes to art, nothing can beat the charisma of an oversized painting right on the wall in the hallway that grabs your full attention, and you start starting at that mesmerizing painting. If oversized artwork doesn't suit your budget, you can go for smaller pieces but try to hang them centrally over your couch or a fireplace.
Bottom Line
Just consider one thing that there is no hurry to buy everything you require in decorating your house, all at once. Building a home and furnishing it is no doubt an exciting process, but if you break the designing process into simple bits and pieces, you'll end up doing something great for your home. In the end, all that matters are the choices you make, the things you are comfortable with, and the material that gives you peace of mind in your desired space.
READ NEXT: How To Decor The blank Walls Of Your Living Room
RELATED TOPICS: Home decor ideas