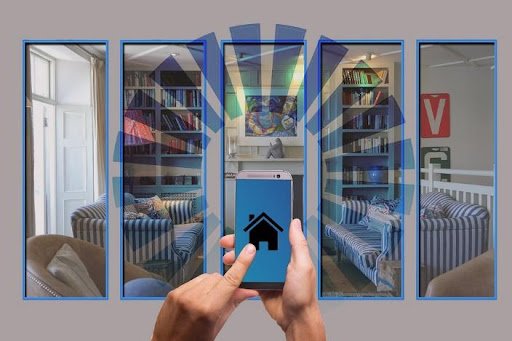 Imagine making your coffee at home by clicking a button while jogging outside! It seems like a dream! Isn't it? In the modern era, where new technology hindi has evolved so far, you can do everything just by lying down in your bed and having a remote in your hands. Here are the smart home appliances that can elevate your lifestyle.
What Does A Smart Home Mean?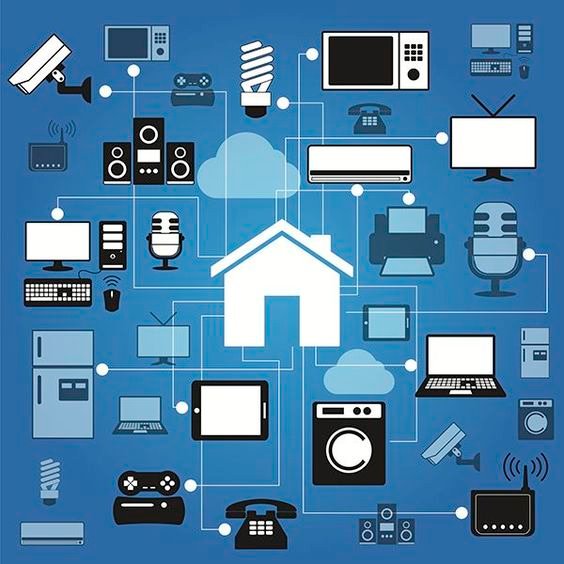 A smart home is an accessible setup that controls devices and appliances remotely and more innovatively. It can be from anywhere, by using internet devices or smartphones. It's a more comfortable, efficient, and convenient method. These devices are often connected and accessed through a central point using smartphones, tablets, or laptops. Automated devices can control your door locks, refrigerators, cameras, oven ranges, thermostats, and lighting. These appliances have self-learning skills that allow you to make your schedules and adjustments as required. Let's suppose there is any motion detected inside your house while you're away; these devices can create an alert so that you can call the authorities.
Smart Speakers
The job of smart speakers is much more than just playing audiobooks or podcasts. With the help of smart speakers, you can get access to every corner of your home using your voice. They are capable of:
surfing the internet

working as a personal assistant

telling you the weather 
You can ask Alexa, placed in the dining hall, to turn on the lights while sitting on the couch in your living room. Going for compatible devices with your speakers is a must while looking for a new tech smart speaker that can work as a Home Automation hub.
Smart Locks and Video Doorbells
New tech Smart lock devices can provide you with security and feasibility. You can monitor whether someone is entering or leaving your house while sitting in your office. They have automatic locking and unlocking abilities and are easy to install. Suppose you have to check whether it's a delivery boy or an unknown solicitor standing at your doorstep. A video bell will let you know without allowing you to leave your room. They have sensors and can provide you with the footage of the person standing in front of the door.
Smart Refrigerators
Although science hasn't accommodated us with expert robot chefs yet, these devices can help you with easier cooking and managing kitchen tasks. Smart refrigerators can keep a track record of expiration dates, let you know if you need to buy products, and make alerts if the door has been left open. It can also create recipes with the help of ingredients on hand. You must have imagined this happening in fiction novels. But now it's a reality. Hard to believe!
Smart Nursery
Have a toddler sleeping in the room, and you have to do the house chores? No problem, smart video monitors can cover this. Now, you can keep an eye on them and visualize their activities. A newborn is sleeping in his crib and has a seasonal cough. A health monitor is there to help you. It can monitor their heart rate, breathing difficulties, and even their temperature. Rocking a kid is always a difficult job. What about the smart rockers that keep your child rocking while you are having breakfast!
Smart Pet Care Technology
Do you always feel guilty about leaving your pet at home while going for the job? Here smart pet care new technology hindi fills the space. It comes with gadgets that protect, feed, and clean your pets. Smart feeders will dispense food to your pets. You can do this using an app on your phone. You can control and schedule the feedings of your pets. The same goes with their cleaning. There are self-cleaning litter boxes out there that wash, dry, and clean your pets.
Automated Medical Care
Your grandma lives in a separate home because she loves to be alone and enjoys her independence? You must take care of her! Here land the automated devices. There are lightweight devices that the elderly can put on their necks or even carry with them. They have buttons connected to the intercom and make alerts in case of any fall or injury. You can monitor them through a connected device or an app on your phone.
Bottom Line 
Home automation and these smart home appliances provide you with the peace of mind and convenience to control all the appliances using a single device. It helps you save time, tracks your routine, set your schedules, and whatnot. These appliances are quite pricey, so make sure you invest your time and money in the right one.
READ NEXT:Transform your Home with Renewable Energy Sources and Save Budget
RELATED TOPICS: Technology updates