We are happy to say goodbye to 2021. We are recording a few cases of the corona pandemic, everything has settled, and the world is now full of fantastic conspiracy theories. Amid all this noise and chaos, your home remains the only place of calmness you can hang on to. So, this is the perfect time to improvise your home interiors if your plans failed in the previous year. The following are the best interior designs that can dominate in 2022 and maybe many years to come.  These are some Popular interior designs that dominate 2022.
Pantone colors 
Pantone has named two colors for a year for the first time in 22 years. For the uninformed, Pantone names a color yearly that dominates in the world of fashion and home interiors. For example, it has recently released classic blue. It has also released a perfect combination of ultimate grey and deep grey. This combination symbolizes endurance, a bright yellow that stands for hope. 
Grey gradients are perfect backdrops for bright colors like yellow. So, pick a bright yellow headboard against a grey wall. A yellow couch can serve as the pop element in an otherwise dull room. Yellow can also be used in furnishings while designing the rest of the interiors in grey. 
Rounded furniture 
While the previous decade was about cohering to clean straight lines, curves are coming back to dominate! We expect to see the comeback of furniture with rounded silhouettes and stylish legs. 
The Grand millennial style
Who is a grand millennial? In simple terms, this is a millennial who is fed up with the design monotony that is often displayed on Instagram feeds. They are individuals from the millennial age group who love collecting things from the past and designing their homes with these collections. Hence grand millennial interior design includes many archaic elements. 
Grand millennial design includes vintage pieces. It could be an old-fashioned armchair. It can also be an ultimate collection of blue and white china or a collection of pillow covers. These traditional elements make the grand millennial interior design stand out.
Black kitchens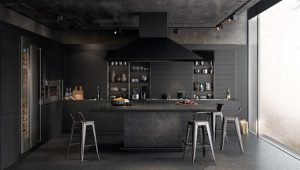 While the previous year was all about colors, black is expected to dominate when it comes to the kitchen. The black theme is sometimes paired with other colors for a slight playfulness. A black theme can sometimes provide the black experience while allowing a bit of color. 
Traditional details
Traditional details design is making a comeback. With several changes across the world over the previous few years, there is no doubt that a sense of comfort is the desire of many people. Additionally, we all crave a sense of limitlessness or a bit of nostalgia in our homes. This year is truly about honoring our culture, from a mixture of patterns skirted furniture to classical pieces. 
Arches 
This interior design has been around for decades and is still among the most popular interior designs. It is an interior design that trends in architectural design. 
Cottagecore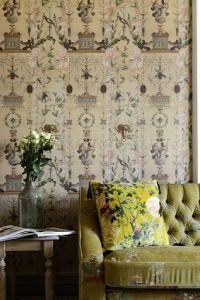 Although it may seem a new term to you, Gottagecore is a common term on the internet. The interior design dominates and is expected to last longer over the coming years. Cottagecore includes the idyllic rural life with traditional epitomes. 
While cottagecore has a natural affinity with rural homes, some factors can be embraced in the urban areas, establishing a connection with the simple life that brings a grounded feeling to your home. 
The bottom line 
Reading this article means you are looking for the best interior design for your home. With several alternatives out there or on the internet, choosing the best interior for your house can be quite challenging. But you no longer need to worry the most popular interior designs as the article covers all.
READ NEXT: Decorating your home with pedestals
RELATED TOPICS: home design