The internet has revolutionized our everyday processes, and shopping is no exception. With the advent of the internet, the e-commerce industry has observed a staggering increase, and online shopping is entrenching its way into every aspect of our daily lives. A considerable potential was recognized recently, leading to a dramatic evolution in the market for online shopping.
The Perks of Shopping Online
It's an everyday hustle for retailers to look for innovative ways to make shopping a more friendly and feasible experience for their customers. Shopping online is certainly not an ordinary experience. With over a million products available at the convenience of a single click, you no longer need to rely on long queues at the malls. Does your nearest shop fail to provide you with all sizes of dresses you love? No worries! With a single search, you will be adorned with thousands of collections that not only fit your size but your budget as well.
Shop Anytime
One of the significant advantages of browsing online is that it has no time constraints. Are you unable to find time to go to the outlet? No problem, shop online from anywhere in the world at any time! Shopping online allows buying products 24/7 as per the customer's convenience with instant availability as soon as the payment goes through.
It can be done at any time, while you are at work or even cooking dinner. All you need is access to the internet. Mostly, this comes in handy for working women or college students who remain well-occupied with activities and can hardly find time for their excursions.
Better Pricing
It is no surprise that most women are attracted to shopping when they find better rates in terms of discounts and coupons. Not only does an online shopping experience offer you better prices due to the elimination of the "middleman," but it also enables you to compare prices from different sites. As online shopping is advancing rapidly every day, more and more sites offer the following:
Coupons
Discounts
Price comparisons
A Wide Range of Services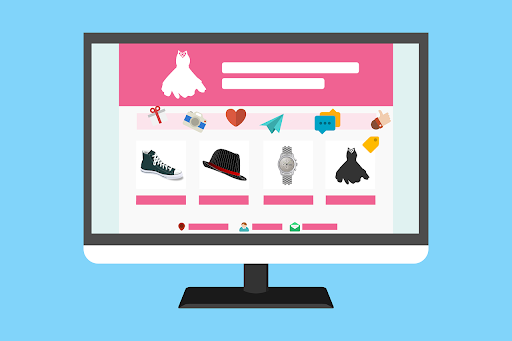 You must have come across an occasion where you selected an elegant pair of shoes but were unable to buy them due to the unavailability of your shoe size. That's where online shopping comes into play. When you buy online, you are exposed to a diverse collection of colors and sizes usually out of stock in the outlets but available online.
No pressure
It's common to be interrupted by salespeople while having a pleasant shopping experience. They will approach you once in a while to check if you need anything. While for some, this is a beneficial practice. But most women disagree, as they find it pressurizing and irritating. Women might feel compelled to make purchases or feel grounded to make a decision rapidly, which they may regret later.
Avoiding Crowds
If you avoid being in a crowded place, outdoor shopping eventually becomes a hectic and mentally draining process. Battling to get into the queue, finding the right parking spot, being crushed in the crowd might be very overwhelming to some. But this can all be avoided if you shop online. You can be sitting in your pajamas at 2 am, eating ice cream while browsing online for a pair of sunglasses.
Exclusive Discounts
Most brands have opted for asking their frequent customers to sign up on their websites. It helps the customers be notified about the next mega sale and keeps them updated weekly with the general trends. Sign-up bonuses are usually customized for the female population, which tends to be triggered by email notifications about the most current trends and discounts.
Examining Before Making a Purchase
According to research, most women tend to finalize a decision when they get some sort of external assurance. For a shopping experience, this assurance comes in the form of reviews. Women take advantage of smart buying options that remove any ambiguity by looking at reviews first.
For instance, if you plan on buying a dark-shaded handbag but are unsure if it would go with solid shirts, a review search might lead you to a picture of a customer carrying the bag well. Once you see how perfectly the bag goes with that person's shirt, you will no longer be ambiguous and be able to get to a conclusion rapidly.
With increased convenience and access to a wide range of products and promotions, female shoppers tend to get an edge by taking on this form of retail. Online shopping has completely transformed the traditional shopping experience, making it a hassle-free and convenient way to shop.
READ NEXT: Choosing the Right Sunglasses is Both an Art and a Science
RELATED TOPICS: Trending Fashion